Legality of bitcoin by country
Ever since Bitcoin came into existence in 2009 it has been causing considerable controversy. It's a convenient platform that has lots of potential for growth and ongoing success. And yet, on the other hand, Bitcoin also has a bad reputation as a volatile system associated with criminal behaviour and drug dealing. So, unsurprisingly, there are some legal issues surrounding it. As Bitcoin is quite a self-contained and unregulated payment system, there has been a lot of speculation about whether this sort of advanced technology should be acknowledged and counted on.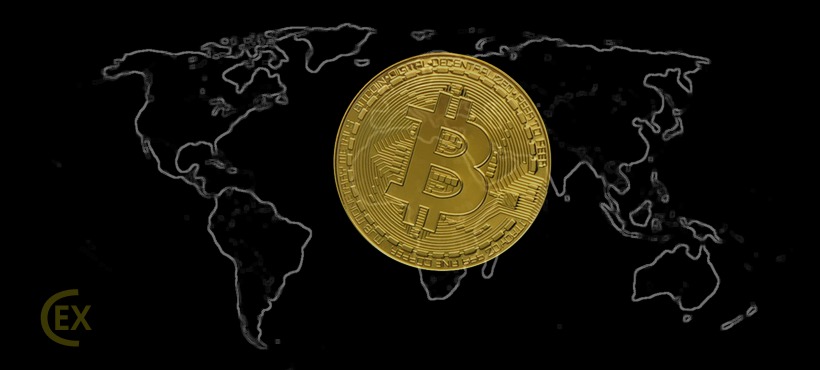 Afterall, it's a platform based on users' faith and trust in the system, also, it's virtual currency that isn't backed by any banks or government, which provokes a lot of risks.
That's why Bitcoin raises so many questions about its legality and regulations. The legitimacy of bitcoins varies quite a bit depending on the country, so it may be difficult to guess how welcome is the use of bitcoins in different parts of the world.
Countries that accept Bitcoin as a legitimate currency
It's difficult to define in what way Bitcoin is considered legal. Different countries also approach and view virtual currency differently, meaning that regulations tend to vary in every country. While some countries still have some requirements and limitations when it comes to digital money, other ones completely accept it as a form of payment.
For example, it could be said that Bitcoin is partially legal in United States. Even though the largest number of virtual currency users can be found in this exact country, it is highly regulated here and legality of Bitcoin also varies in different states, because each state has a different approach to making rules for it. For example, if you wish to perform transactions in New York, you will need to have a money transmitters licence which is required when dealing with Bitcoin or other digital currencies. That's because in 2015 New York Department of Financial Services released its BitLicense, which is a first licensing regime directed at virtual currencies and is targeted at bitcoin companies that serve New York residents. Such regulations set some specific anti-money laundering rules and other requirements that are necessary in order to prevent serving untraceable customers and provide protection to the consumers.
This business licence also deals with a lot of criticism. Firstly, applying for BitLicense is a costly and complex process, as a result, some of the companies choose to simply leave New York market. These regulations also mean that New York based businesses lack any sort of financial freedom. Yet, in general, these regulations contribute to the development of the industry: it makes ir easier to accept the virtual currency and achieve widespread adoption.
Australia views Bitcoin as an economic opportunity and encourages this sort of innovation. Back in 2013, the Reserve bank of Australia announced that any sort of means of payment is acceptable and citizens are free to use the currency they want in completing transactions without being taxed for purchasing or selling Bitcoin. So it's no surprise that Australia made Bitcoin a legal currency just recently on July 1. This announcement made it easier for people to trade virtual currency around the whole country in a hope of becoming a financial technology centre one day.
Bitcoin gained a lot of popularity in Japan – here it was finally recognised as a legal tender in 2017 April. However, now that virtual currency is accepted as a legal method of payment in the country, Bitcoin is more regulated and provides less privacy. In an attempt to regulate these processes, Japanese government set some regulatory requirements: it demands to know the intentions of trading and answer some personal questions to identify the person and make sure the transactions are safe and the currency itself is able to firmly establish in a financial world. Yet, the important aspect of Bitcoin legitimisation in Japan is that it might have made an impact on bitcoin price. Since April, Bitcoin managed to increase in value significantly because of all the new people and businesses entering the market. So, Japan's biggest achievement in this field is the fact that it was able to develop a safe business infrastructure around bitcoin and made it possible to build trust between the consumers and the companies they transfer money to. This lead to Bitcoin gaining mainstream adoption and all the further success.
United Kingdom is believed to be a financial centre and a place open to new technologies and innovations. That explains why UK is such a Bitcoin-friendly country: there is a number of Bitcoin Teller Machines, startups related to Bitcoin and users that make it impossible for virtual money not to become a new payment alternative in the country. A large amount of Bitcoin users in UK truly show interest in virtual currencies and even organise meetups, where they hold events and meetups, attract a variety of individuals and explore this subject even more. In such environment Bitcoin legitimisation could have a similar effect on the market as it did in Japan. Japan's example proved that the right regulatory system, which doesn't cause any damage to the innovation itself, could bring some positive results. So, although bitcoin is unregulated at the moment and is referred to as a foreign currency, it's clearly destined to strengthen the market and could possibly contribute to the increase the value of Bitcoin in the future as well.
In 2013 Germany recognized bitcoin as a "unit of account" and classified it as "private money". It meant that bitcoin could finally be used as legal substitute currency for payments, for tax and trading purposes without any licence requirements. Yet when it comes to commercial trading, Bitcoins are a bit more regulated and in some cases a licence by German Federal Financial Supervisory Authority is needed to be obtained. Germany is considered the largest economy in the Europe and the fourth-largest in the world, so bitcoin legitimization in the country could be called a big achievement for Bitcoin and its development.
Countries that banned Bitcoin
In general, most of the countries actually allow to use and trade Bitcoin, even if it's not officially legalized and regulated. However, there are still a few countries strictly applied bans to this cryptocurrency, because it's a volatile, decentralized platform which often links to money laundering and can negatively impact financial system.
For instance, because of Bitcoin's decentralized character, in 2014 the Bangladesh Bank announced that any virtual currency transaction is considered to be a punishable offence in the country. The reason for these restrictions is that the government seeks to avoid money laundering issues, as it is already situated in a growing risk zone. This means that individuals who are caught using bitcoins or any other digital currency in Bangladesh could go to jail under the country's strict laws.
In 2014 Bitcoin exchange was also declared illegal in Ecuador where virtual currency users risk to be persecuted and deprived of their assets. Yet, the main reason for prohibiting the use of bitcoin is the fact that in 2015 the government in Ecuador has created its own electronic currency called Dinero Electrónico. At the time, Ecuador became the first country that launched this sort of digital payment system which was actually run by the state. Therefore, Bitcoin was considered a competitor for this new national electronic money system. The nature of this currency is very similar to the idea of bitcoin, however, this new project is backed by the Central Bank of Ecuador and pegged to the local currency (US dollar), which means that the government has a total control over it. Banning bitcoin in 2014 was a part of country's financial and monetary laws reform: by creating a new platform government sought to support and stimulate economy and perhaps even attract more investments. One way or another, the government doesn't seem to be able to control the use of bitcoin in the country, as there are still lots of businesses that present bitcoin as an available option for payment.
Bolivia stands out from the rest of South American countries which support the use of bitcoin: the Central Bank of Bolivia has issued a ban on bitcoin in 2014. In its statement government warned the citizens against the use of many other unauthorized digital currencies that pose a risk to the country's national currency. Every other country in South America grants its citizen with a lot of financial freedom, while Bolivia stands alone in this matter. The country argues about the risks associated with Bitcoin and believes that only government regulated payment methods should be allowed in order to protect national currency and avoid losing money.
That same year The National Bank of the Kyrgyz Republic also stated that using Bitcoin or any other digital currency as a form of payment is illegal in the country. In its statement the central bank of Kyrgyzstan does not specify what sort of punishment one can expect because of the violation of the law, yet it points out that "when involved in these activities, they assume all the possible negative consequences of the possible violation of the legislation of the Kyrgyz Republic". The statement also makes it clear that the government of Kyrgyzstan doesn't believe that there is any possible way to regulate such system and emphasizes all of the possible risks of investing in Bitcoin.
A little bit more recently, on 17 January 2017, the Central Bank of Nigeria has also banned all transactions in virtual currencies. This decision was greatly influenced by money laundering and potential terrorism financing risks. Government fears that the platform could be used for criminal transactions without being traced or could lead to the loss of a lot of money, therefore, to prevent that it seeks to completely prohibit the use of virtual money.
The future of this digital currency is said to be a bright one, as it receives only positive price forecasts at the time. This could perhaps mean that in the future, even the countries who do not support bitcoin could begin to explore the possibilities of virtual currency. Even though there is little chance that bitcoin will ever become a mainstream currency, it may as well establish itself as a payment alternative. Many experts agree on the fact that if this system will have an even wider appeal in the future, businesses and bitcoin-unfriendly countries will have nothing else to do but to welcome Bitcoin and allow a certain group of individuals to use this emerging technology.